How cute is her necklace? Almost as cute as she is ;-)! Head on over to see my latest giveaway, and enter to win!

Would you be willing to stick your face in my stack of clean cloth diapers? I would! Head on over to my latest giveaway to see my new favorite cleaning cloth solution!
Krash has something cool to share with you!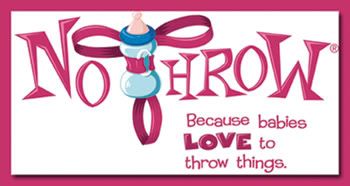 No Throw
 just seemed to be the perfect fit for my little sweetheart Krash. Anyone who has been reading here for any length of time will know why, as I am sure you can imagine him, you know ~throwing things!! 
No Throw
 generously sent us this adorable lime green zoo animals tether strap for Krash to test out…